Side-Load Single Hung, 2 and 3-Lite Sliders and Picture Windows
---
Our side-load single hung windows feature a vertically moving bottom sash that allows air flow and ventilation. With simple installation features, these windows offer an easily removable bottom sash for quick cleaning and maintenance. Learn more about RELIABILT Series 105 Single Hung and Series 105 Sliding Windows on Lowes.com.
Standard Features and Available Styles
---
Single hung window are available as side-load
Design Pressure (DP) 50 rating on windows (window size tested 36-in x 96-in)
Removable operable sash makes cleaning a breeze
Improved security with sturdy sweep-lock
Double insulated glass provides energy saving thermal efficiency
Sloped sill for easy water run-off
Versatile half screen* installed from the inside or outside
1-3/8″ nail-fin setback for brick construction and select stucco applications
Integrated mounting flange for quick, easy installation
Modular sized so widths for multiple units are easy to calculate: 3050 Single = 36-in 3050 Twin = 72-in 3050 Triple = 108-in
Vinyl Color Options
White
Almond
---
Glass Options
---
Low-E Glass
Low-E Glass and argon gas for additional efficiency
Ultra Low-E Glass and argon gas
Obscure, tempered or double-strength glass
Non-reflective Low-E Glass and Non-reflective Low-E Glass with argon gas
Additional Options
---
Window Opening Control Device (WOCD) to prevent falling from a window (field applied)
Factory mulling and factory prepared mulling
Paintable or stainable wood jamb extensions (4-9/16 inch and 6-9/16 inch)
Charcoal aluminum mesh half screen
Custom sizes available
New Construction Windows
ReliaBilt's new construction product video provides a detailed look at all of our new construction window offerings.
ReliaBilt Manufacturing Story
Our windows and sliding doors are recognized for their high-quality craftsmanship, innovative engineering and close attention to detail. Learn more about the process used to make them.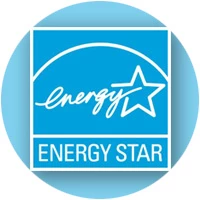 ENERGY STAR Program
Looking for ENERGY STAR qualified products? Learn more about the climate zones and performance criteria used to identify ENERGY STAR compliant windows and doors.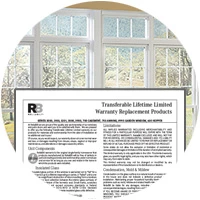 The RELIABILT Warranty
Every RELIABILT window and patio door is backed by a limited lifetime warranty on vinyl, glass and all working parts. Each product is individually registered with a product identification number, making ordering replacement parts throughout the warranty period easy and efficient.
RELIABILT Product Care
RELIABILT windows and doors are designed for easy care and maintenance. Click the button below to download RELIABILT's window and door care and maintenance guide.