RELIABILT Vinyl
Replacement
Windows
Offered Exclusively at Lowe's
Premium Vinyl Replacement Windows
A number of styles and options to choose from, for windows that fit your home perfectly.
We design premium vinyl replacement windows that lend classic charm to any décor, and that meet—or exceed—the highest energy standards. Whether you're looking for a more comfortable and consistent temperature in your home, a beautiful interior or exterior accent, or simply a lower energy bill, look no further than RELIABILT replacement windows. In all seasons and all conditions, we think you'll like what you see. Learn more about RELIABILT replacement windows on Lowes.com.
---
Not Sure Where to Get Started?
It's easy to find the right window or doors for your home. Just follow this simple breakdown on how to decide which window is best for your project.
Get 15% Off Today
For a limited time you can get 15% Off select special order ReliaBilt windows and patio doors.
ReliaBilt 3900 Series Windows
The Ellison Series 3900 blends our highest level of craftsmanship and performance with our widest range of premium enhancements and optional features.
ReliaBilt Manufacturing Story
Our windows and sliding doors are recognized for their high-quality craftsmanship, innovative engineering and close attention to detail. Learn more about the process used to make them.
Windows 101 Videos
In this section you find a collection of educational videos covering a wide range of topics. Each short video is dedicated to a specific Windows 101 topic of interest.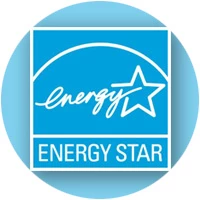 ENERGY STAR Program
Looking for ENERGY STAR qualified products? Learn more about the climate zones and performance criteria used to identify ENERGY STAR compliant windows and doors.
Energy Efficient Glass
With multiple glass options to increase energy efficiency, there is a glass package to fit any climate need and budget. Visit the Glass section of our site to learn more about available options and energy efficiency.