2-Lite Sliding Patio Doors
---
Our most economical special order patio door is the perfect choice when basic styling is what you want for your home. This cost-effective vinyl patio door is easy to operate, install and maintain. Learn more about RELIABILT Patio Doors at Lowes.com.
Vinyl Color Options
White
---
Glass Options
---
Low-E Glass
Low-E Glass and argon gas for additional efficiency
Ultra Low-E Glass and argon gas
ReliaBilt Sliding Patio Doors
Discover the unique features and options provided by each individual series to find the right vinyl sliding patio door for your next remodeling project.
ReliaBilt Manufacturing Story
Our windows and sliding doors are recognized for their high-quality craftsmanship, innovative engineering and close attention to detail. Learn more about the process used to make them.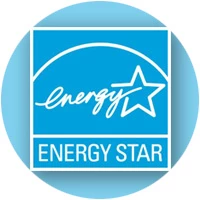 ENERGY STAR Program
Looking for ENERGY STAR qualified products? Learn more about the climate zones and performance criteria used to identify ENERGY STAR compliant windows and doors.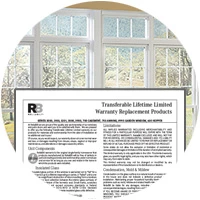 The RELIABILT Warranty
Every RELIABILT window and patio door is backed by a limited lifetime warranty on vinyl, glass and all working parts. Each product is individually registered with a product identification number, making ordering replacement parts throughout the warranty period easy and efficient.
RELIABILT Product Care
RELIABILT windows and doors are designed for easy care and maintenance. Click the button below to download RELIABILT's window and door care and maintenance guide.