Octagons, Trapezoids, Full Circles, Half Rounds
---
From octagons and trapezoids to full circles, half rounds and more, we will custom build almost any window to help make your home stand out and fulfill your specifications.
These windows are compatible with all series of Replacement RELIABILT windows.
Standard Features and Available Styles
---
Standard sizes are available, plus a full range of architectural options to accommodate any building style, from Colonial to Contemporary and Cape Cod to Southwest
Available factory mulling for quick, hassle-free installation
Operable Eyebrows & Half Eyebrows available in Series 150/160
Vinyl Color Options
White
Almond
---
Laminated Color Options
Light Oak
Cherry
Dark Oak
---
Painted Color Options

Black
Brick Red
Bronze
Clay
Dark Chocolate
Gray
Hunter Green
Tan
Terratone
---
Glass Options
---
Low-E Glass
Low-E Glass and argon gas for additional efficiency
Ultra Low-E Glass and argon gas
Obscure and tempered glass
Decorative beveled and leaded glass
Additional Options
---
Factory mulling simplifies installation
Paintable or stainable wood jamb extensions (4-9/16 inch and 6-9/16 inch)
Custom sizes available
ReliaBilt Manufacturing Story
Our windows and sliding doors are recognized for their high-quality craftsmanship, innovative engineering and close attention to detail. Learn more about the process used to make them.
Low-E and Argon Gas
Learn how Low-E coatings on glass and argon gas filled between glass panes reduces energy usage and improves the year-round comfort of your home.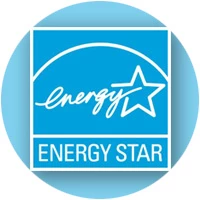 ENERGY STAR Program
Looking for ENERGY STAR qualified products? Learn more about the climate zones and performance criteria used to identify ENERGY STAR compliant windows and doors.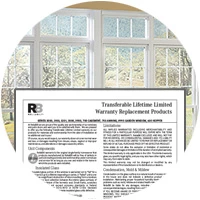 The RELIABILT Warranty
Every RELIABILT window and patio door is backed by a limited lifetime warranty on vinyl, glass and all working parts. Each product is individually registered with a product identification number, making ordering replacement parts throughout the warranty period easy and efficient.
RELIABILT Product Care
RELIABILT windows and doors are designed for easy care and maintenance. Click the button below to download RELIABILT's window and door care and maintenance guide.