Double Hung, 2 and 3-Lite Sliders and Picture Windows
---
The Series 3500 window offers advanced features and outstanding performance. It boasts a rounded interior sash profile, deluxe hardware and a standard 25-year glass breakage warranty.
Series 3500 double hung and sliding windows offer the option of the world's first flexible window screen – FlexScreen! Learn more about RELIABILT Series 3500 Windows at Lowes.com
Standard Features and Available Styles
---
Aluminum-reinforced multi-cavity construction offers thermal protection and structural integrity
Sashes tilt in for easy cleaning from inside your home
2 locks offer increased security (2 locks standard at 27-1/4-in width or wider)
Interlocking sash design protects against weather infiltration
Easy sash movement with a constant force coil balance system
Sashes open and close easily with integrated lift rails on both sashes
On sliding windows, tandem rollers ride easily along friction free glide channel
Standard with half screen on double hung and full screen on slider. Screens are removable from the inside*
Water runs away from house due to sloped sill design
Blocks air infiltration with dual-fin weather stripping and rubber bulb seal
Ventilates nicely through extruded half screen*
Double Hung Design Pressure (DP) 35 rating (window size tested 44-in x 75-in)
Optional Double Hung DP 50 rating (window size tested 36-in x 74-in)
Slider Design Pressure (DP) 30 rating (window size tested 72-in x 48-in)
Jamb depth: 3-1/4-in
Vinyl Color Options
White
Almond
---
Laminated Color Options
Bronze Exterior
---
Glass Options
---
Low-E Glass
Ultra Low-E Glass with argon gas
Obscure, tempered or double-strength glass
Additional Options
---
Window Opening Control Device (WOCD) to prevent falling from a window (factory applied)
Factory mulling of twins, triples and architectural shapes
FlexScreen® – The World's First and Only Flexible Window Screen
Charcoal aluminum mesh screen
Clear View Screen Mesh
Heavy Duty Screen Mesh
Full Screen (Double Hung only)
DP-50 Wind Zone Rating
Lifetime Glass Breakage Warranty
World's First Flexible Window Screen
Like Superman – we found a way to bend steel. With some enhancements and engineering – FlexScreen was born.
ReliaBilt Manufacturing Story
Our windows and sliding doors are recognized for their high-quality craftsmanship, innovative engineering and close attention to detail. Learn more about the process used to make them.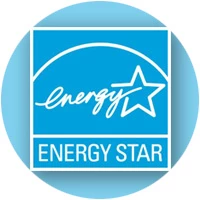 ENERGY STAR Program
Looking for ENERGY STAR qualified products? Learn more about the climate zones and performance criteria used to identify ENERGY STAR compliant windows and doors.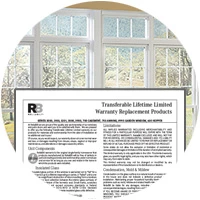 The RELIABILT Warranty
Every RELIABILT window and patio door is backed by a limited lifetime warranty on vinyl, glass and all working parts. Each product is individually registered with a product identification number, making ordering replacement parts throughout the warranty period easy and efficient.
RELIABILT Product Care
RELIABILT windows and doors are designed for easy care and maintenance. Click the button below to download RELIABILT's window and door care and maintenance guide.